Important Note
What options an Admin sees varies with their permission in the system based on their Role.
Dashboard
The Main Dashboard will show you the 10 most recent alerts received and alerts sent. There is an option to view the maps for those recent alerts.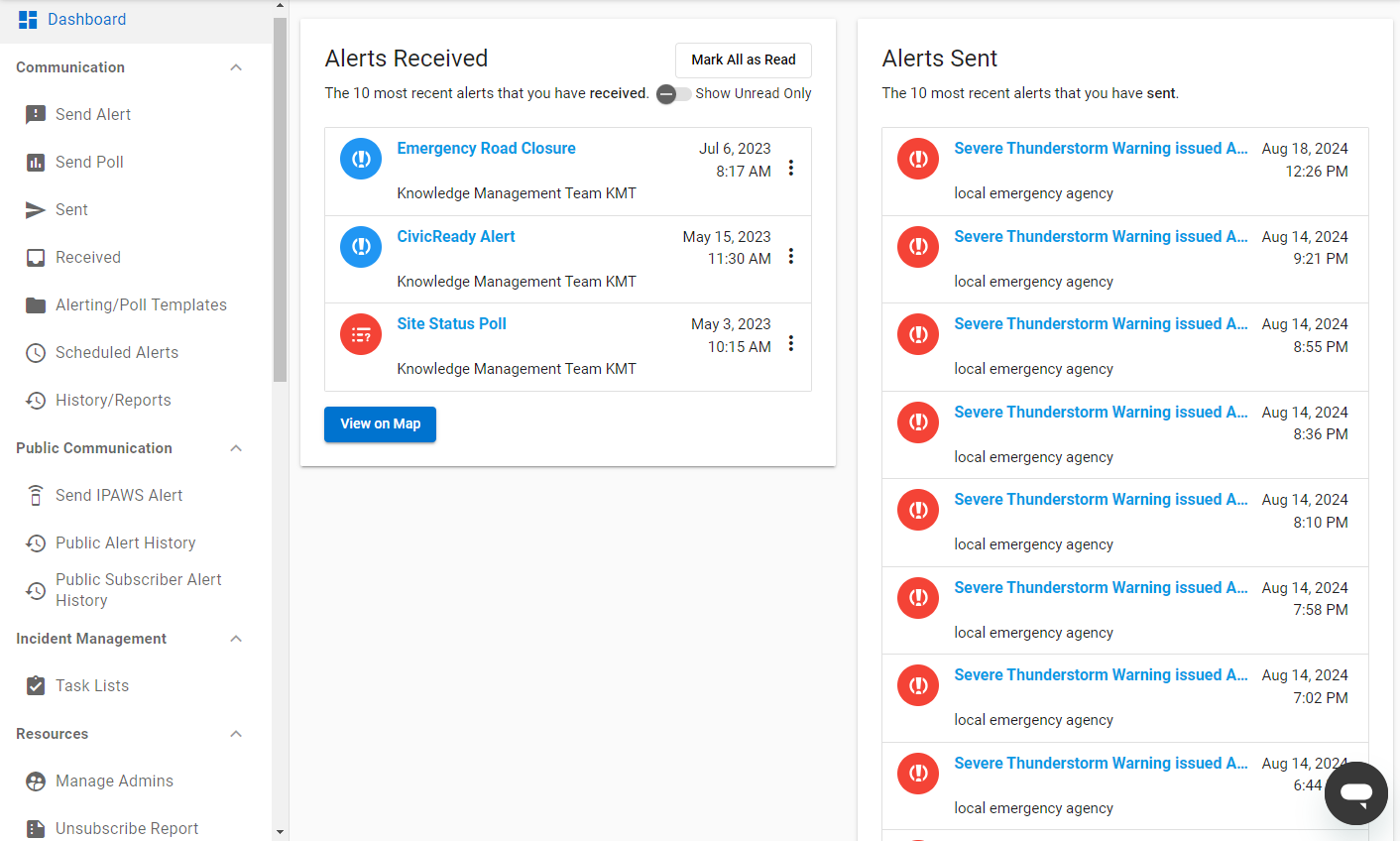 If you have Incident Management on in the network, Admins will not see this dashboard, they will see a dashboard similar to this: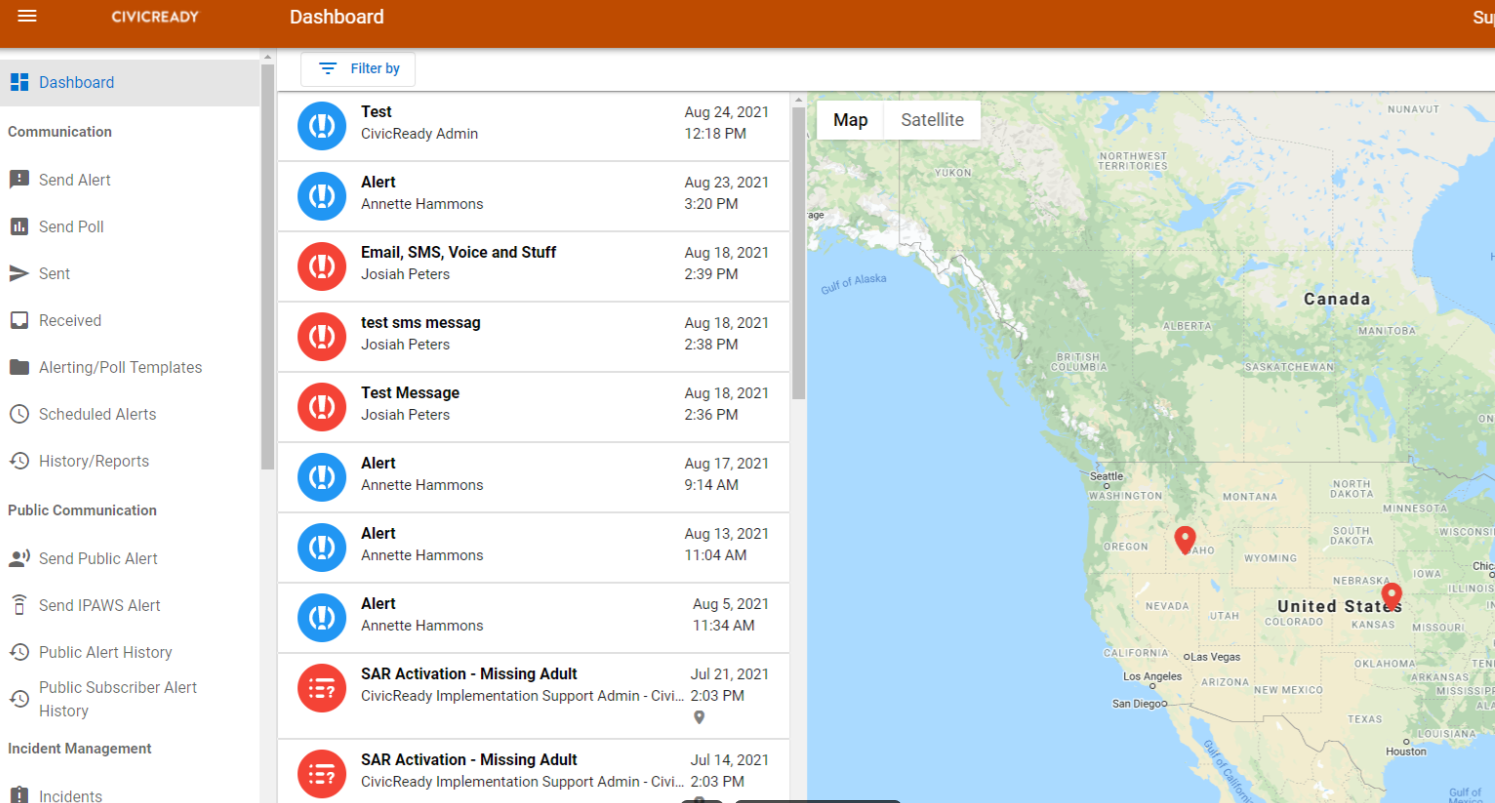 SideBar Navigation
Send Alert: Create alerts and send mass public and internal alerts
Send Poll: Create polls and send mass public and internal polls
Sent: See Alerts that have been sent listed and on a map
Received: See Alerts that have been received listed and on a map
Alerting/Poll Templates: View current templates or add new alert/poll templates to use in alerts
Scheduled Alerts: View alerts and polls scheduled to go out in the future
History/Reports: View alerts and polls that have been sent out and ended

Note: For text reporting, the Sent status indicates that the SMS alert message was sent to the carrier. Delivered indicates that the carrier delivered the message to the recipient.
Send Public Alert: Create alert templates and send mass public and internal alerts
Send IPAWS Alert: Send live and test IPAWS
Public Alert History: View and export alert history
Public Subscriber Alert History: View Alerts sent to public subscribers, public alert recipients, and ETN users
Incidents: View and add named incidents.
Incident Guide: View automated emergency and operation incidents priorities and procedures.
Task Lists: View, monitor, activate, and manage assigned tasks.
Manage Admins: View and manage system administrators
Manage Contacts: View and manage Internal and public contacts
Manage Groups: View and update parent and child groups
Profile Update Reminder: Send an automated message to review contact information to groups or contacts
Manage Custom Pronunciation: Add, preview, and manage Custom Pronunciations for text to voice messaging.
Manage Social Media: Manage Facebook and Twitter social media accounts.
Current Admin Logins: View, manage, and export current administrative logins.
Manage Files: Manage and upload files and images used in alerts and communication.
Usage Report: View Usage Reports for any period of time.
Option-Settings: View and manage contract information, admin settings, alert form default settings, and ETN authorization code.
Manage Roles: View and manage system roles configuration.
Custom Alert Forms: View, manage, and add custom alert forms.
Alert Defaults Settings: View, manage, and add alert default settings.
Keywords: View, manage, and create keyword options.