Roles can be configured to have different levels of permissions.
Important Note
These will be the roles that already exist in the system. However, Super Admins can add new roles and edit existing ones.
Preset Role Configuration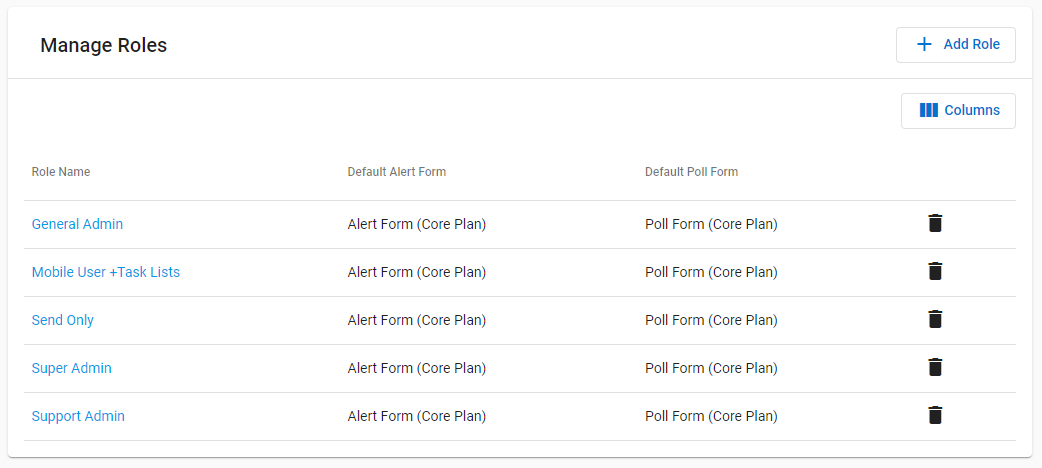 Super Admin
Individuals that have every permission available within their region. They have the ability to set up new administrators with permissions and have ultimate control over the AlertSense system.
General Admin
The General Administrators (General Admin) are administrators whose permissions are similar to a Super Administrator's (Super Admin) permissions. However, these Administrators should not have permission to set up other administrators or have access to the Regional Default Options-Settings feature.
Send Only
Send only uses do not have permissions for administrative management functions or internal member groups. they can only send alerts via groups, IPAWS, and social media.